The Value Add is the People
Human capital management solutions can't support transformation on its own. Technology can only identify issues. PredictiveHR is here to help you solve them.
We act as your trusted advisor to help develop strategies that optimize your HR systems, predict and improve performance, reduce turnover and recruitment costs, and manage talent.
Technology & System Optimization
With ongoing support, we'll be there every step of the way with solutions to help you make the most of our platform:
System implementation and technology optimization to assess and manage your workforce data.
Workflow designs collected from your comprehensive data and actioned with our support.
Post-implementation optimization to expand your ROI.
Drive ongoing adoption and alignment with changing business needs.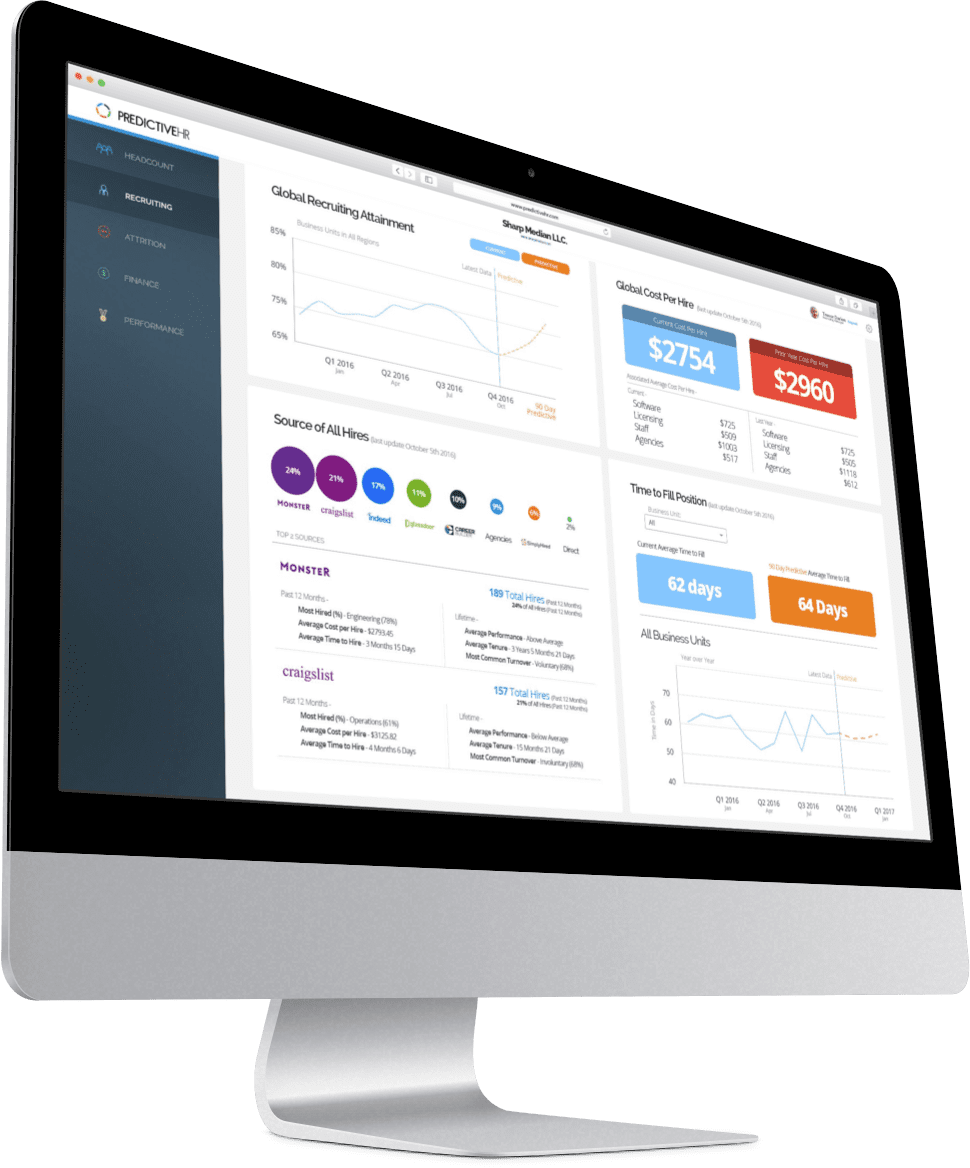 Talent Acquisition Solutions
Our full-time staff of recruiting experts supports and elevates your internal team to help meet your talent needs while maximizing the productivity of your current workforce. With the value predictive analytics and insights bring to your organization, we'll help you guide an analytics approach and develop a roadmap for the journey ahead. Our human capital management solutions include:
On-demand recruiting to help reduce turnover, improve hiring performance, and reduce hiring cycle time when you need it the most.
Systems and recruiting workflow review and optimization from powerful analytics.
Reporting to increase efficiency, improve experience, and reduce hiring costs.
Sourcing services that allow you to review internal employees, applicants, and external candidates to fill key roles within the organization.