The PredictiveHR Platform
Unlock the Power of Your People Data
Clarity to Support Your Strategy
Often, HR Leaders need access to data, but frequently that data lives in different places, is misclassified, contains duplicates, and so on. Yet, what if you could harness that data and turn it into actionable insights for today and predict outcomes for the future?
PredictiveHR, powered by Integrity™, turns data into actionable processes and outcomes that solve your workforce issues through HR analytics. Our CHRO Executive Lens™ reveals what's working for your organization, identifies pain points, maps strategic process, and supports executive decisions from beginning to end.
With PredictiveHR, there's a way.
Top-Level Views to Bottom-Line Impact
PredictiveHR, powered by Integrity™, allows HR Leaders to report on data and predict future attrition rates, talent acquisition trends, performance, and so much more. With our HR analytics, you'll mitigate risks and provide granularity to improve your organization's bottom-line.
Move forward with evidence-based decisions and comprehensive understanding supported by powerful machine learning.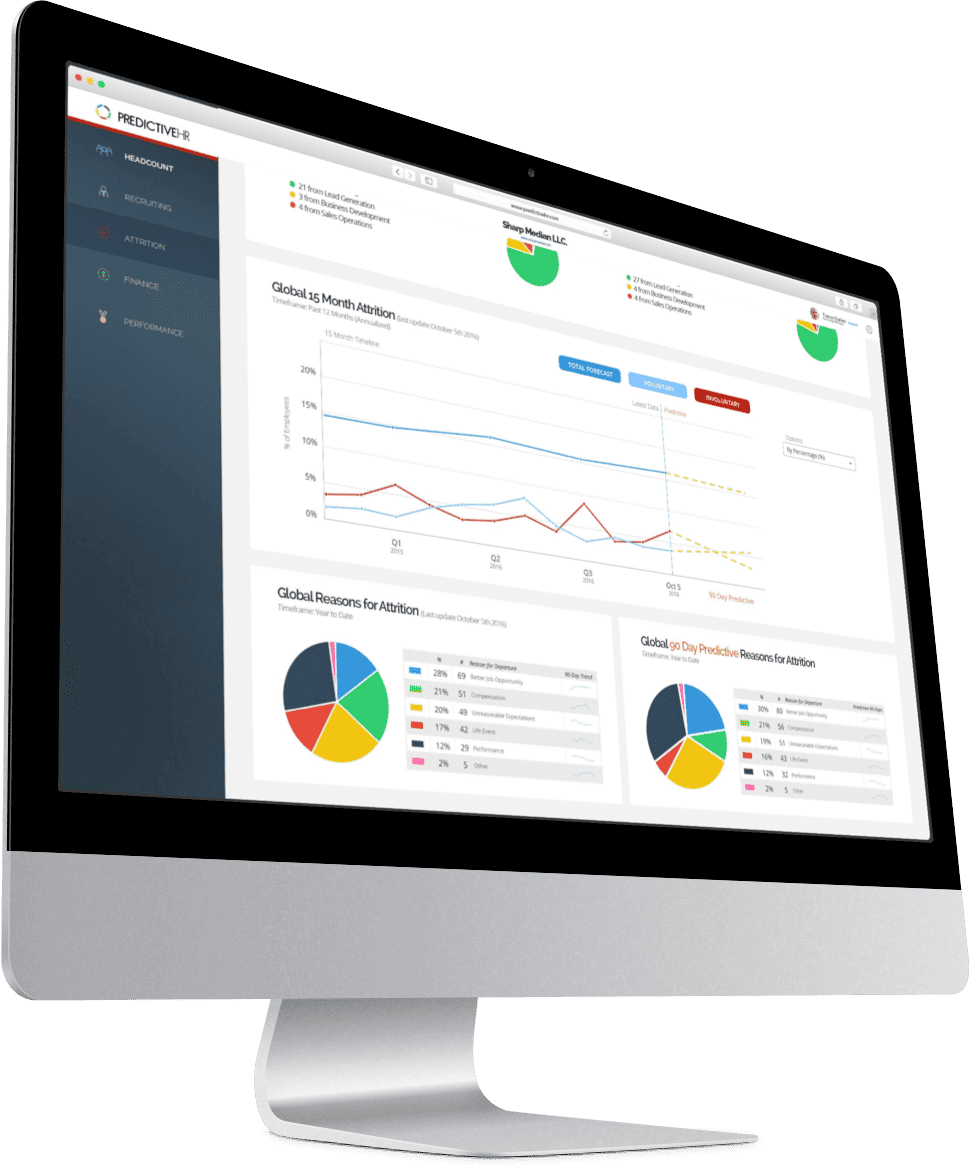 Data Alignment and Structuring with PHR Integrity™

Complete Granularity with the CHRO Executive Lens™

Ongoing Support and Implementation 24/7